Sofa Fabrics
are a huge part of the look of a couch. And with all the different options, it can be tough to know which to choose.
The key is to consider your audience and style. Will the sofa be a centerpiece of the room or a casual gathering space? A light color might show spills and marks more readily, while a darker hue will hold up better to kids and pets.
The fabric you choose for your sofa will have a significant impact on its style and comfort. Whether you want a soft and cozy, classic traditional feel or a modern contemporary piece, there are plenty of fabrics to choose from.
The classic fabric of choice, cotton is the most versatile upholstery option and offers great durability with long staple fibers and a tight weave. It's also easy to dye, allowing for a wide range of colors and patterns. It is lightweight but durable enough to hold up well to everyday use, which makes it a good option for homes with children and pets.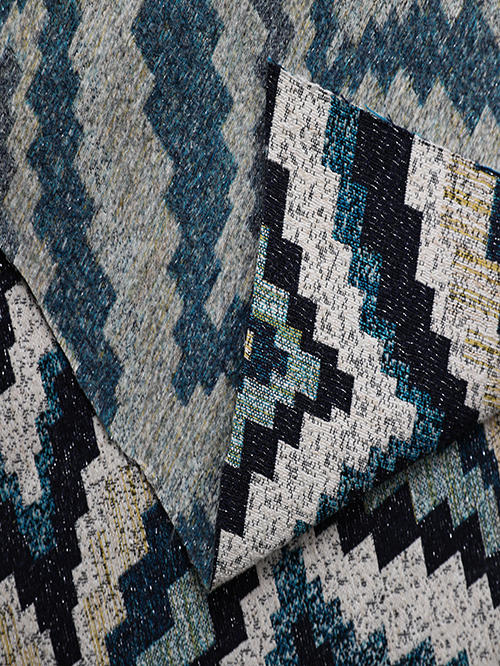 Cotton can also be woven with other materials to create more texture and add extra strength, making it an excellent choice for a mix-and-match design scheme. Linen is another popular fabric choice, owing to its breathable qualities and resistance to mildew. However, it can be susceptible to stains and wrinkles, so is not recommended for high-traffic areas unless it's blended with a synthetic fabric to increase its stain resistance.
If you are looking to introduce pattern into your sofa fabric choices, try a classic stripe or broad brushstrokes. Or consider a twill, where the threads are woven in an over-and-under pattern for a more subtle texture.
Viscose rayon is a semi-synthetic type of fabric that looks and feels similar to silk but at a much more affordable price point. This lightweight material also breathes very well and is commonly used in jacket linings, t-shirts, activewear, and fashionable dresses. It is also often blended with cotton and polyester to boost their strength and durability.
The cellulose used to make viscose comes from wood pulp from trees like beech, pine, and eucalyptus. The cellulose is then dissolved in caustic soda and treated with carbon disulfide. This is followed by rinsing and degassing, which is necessary to eliminate air bubbles that could weaken the final product. The resulting solution is then spun into filaments that can be woven into fabric.
The main downside to using this fabric is that it can shrink and deteriorate quickly if washed in hot water. This is especially true if it's not dry-cleaned. Additionally, rayon is not as durable as other types of fabrics and tends to stretch easily. Additionally, it can be prone to dye bleeds from chemicals and may fade with time. As a result, it's best to use this fabric for garments and bedding that won't require frequent washing.
Polyester
Polyester fabric is one of the most resilient synthetic fabrics used to upholster sofas. It is durable enough to withstand moderate to heavy use, and can be treated with stain repellents to help it resist dirt, stains, and odors better. Additionally, polyester fabric has a tighter weave than cotton fibers, which prevents allergens like pet hair, dust, and pollen from getting embedded into the fibers. This is a great benefit for families with people suffering from allergies that cause sneezing, breathing problems, and skin reactions.